We are here to help you
A 4-step after-sales service

Fill in the form
1

Return your faulty watch *
2

Receive your watch repaired or a voucher **
3

Recycle the used parts of your watch
4
Customer Service
Unfortunately, your geographical location currently not allowing you to access the following after-sales service form.
However, you can contact our customer care service by e-mail so we can answer your specific request.
What is your watch reference ?
The Ice-Watch reference is printed on the back of your watch case and is a 6-digit number.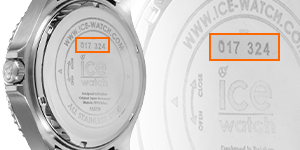 Is your watch still under warranty ?
At Ice-Watch we offer a two-year warranty calculated from the original purchase date. This warranty covers all parts of your watch, apart from the battery and the normal wear and tear of the case, glass or strap. Unfortunately, we cannot be held liable for any damage caused by improper use of the watch, following an accident or if the instructions provided by Ice-Watch are not followed. If the warranty is not applicable, the repair will cost you 39€ VAT incl.
Please upload a photo of your warranty or your proof of purchase.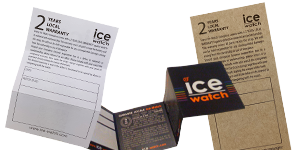 (Authorised formats: jpg, png, gif, pdf)
Please complete your contact information
Proceed to the payment of your repair
We suggest a flat fee of 39€ VAT incl. to repair your Ice-Watch timepiece.
Please note that this flat fee does not include the cost of sending your watch to our warehouse.
Please follow the instructions to proceed with the payment.
* The shipping costs to return your watch to our warehouse are not covered.
** If your watch is not covered by the warranty, the repair will cost you 39€ VAT incl.